Welcome to Planet Aegius Wiki!
Planet Aegius Wiki is a mirror of Space Monsters Wiki made by the same creator. And it's all about the series of shoot 'em ups, most especially side-scrolling shooter games like its original installment. It also includes spin-offs, characters, comics, settings and other related media. Since the past days in doing this wiki's activity, you can freely work to add videos, modify articles and other works on Aegius series here. Yet there are 4 articles since March 2015. Enjoy the interesting wiki for you with a hope of the author!
Help us please!
Remember to read rules and regulations first before you perform here in this wiki.
Latest activity
Photos and videos are a great way to add visuals to your wiki. Find videos about your topic by exploring Wikia's Video Library.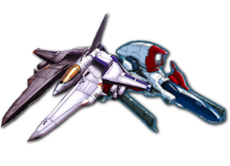 Ad blocker interference detected!
Wikia is a free-to-use site that makes money from advertising. We have a modified experience for viewers using ad blockers

Wikia is not accessible if you've made further modifications. Remove the custom ad blocker rule(s) and the page will load as expected.